Web Design and Development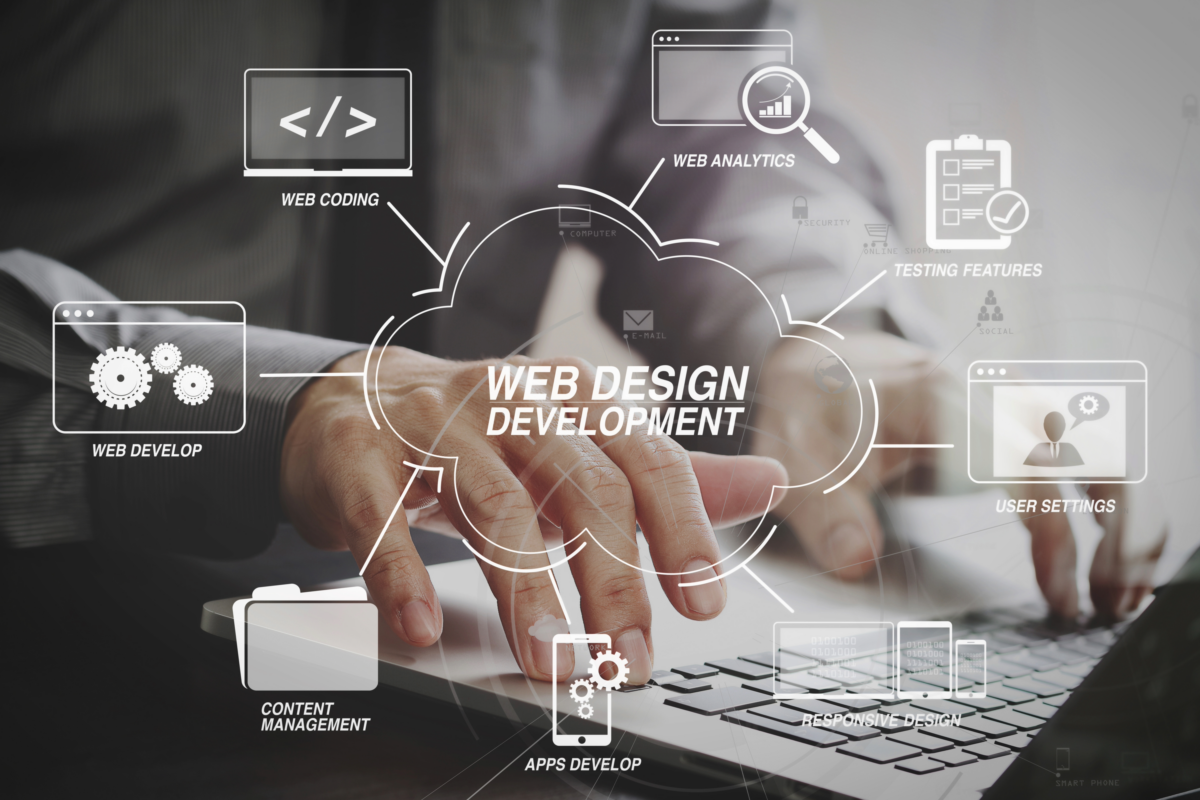 Welcome to our Web Design and Development Services!
In today's digital age, having a professional and visually stunning website is essential for businesses to establish a strong online presence and engage with their target audience. Our Web Design and Development Services are here to help you create an impactful and user-friendly website that showcases your brand, drives conversions, and supports your business growth.
Why is Web Design and Development Important?
First Impressions Matter: Your website is often the first interaction potential customers have with your brand. An aesthetically pleasing and well-designed website helps create a positive first impression, builds trust, and encourages visitors to explore further.
User Experience is Key: A seamless and intuitive user experience is crucial in keeping visitors engaged and guiding them towards their desired actions. Responsive design, easy navigation, and well-structured information lead to higher conversion rates and customer satisfaction.
Mobile-Friendly Design: With the majority of website traffic coming from mobile devices, it's essential to have a website that is optimized for both desktop and mobile users. Responsive design ensures that your website adapts and provides an optimal experience across all devices.
Branding and Consistency: Your website should reflect your brand identity and communicate your unique value proposition. Consistent branding, visually appealing graphics, and compelling content help strengthen your brand image and create a memorable online presence.
Search Engine Optimization (SEO): A well-designed website with SEO-friendly elements and optimized structure helps improve your website's visibility in search engine rankings. This drives organic traffic and improves your chances of reaching your target audience.
Our Web Design and Development Services:
Custom Website Design: Our talented team of designers will work with you to create a custom website that aligns with your brand and business goals. We focus on creating engaging visuals, intuitive navigation, and user-friendly interfaces that leave a lasting impact on your visitors.
Responsive Design: We develop websites that are fully responsive and optimized for multiple devices, ensuring seamless user experiences on desktops, tablets, and smartphones. Your website will look great and perform flawlessly, regardless of the device your visitors are using.
Content Management Systems (CMS): We build websites using popular CMS platforms such as WordPress, Drupal, or Shopify, allowing you to easily manage and update your website's content without any technical expertise. This gives you full control over your website and enables you to make regular updates as needed.
E-Commerce Development: If you're looking to sell products or services online, we offer e-commerce development solutions. We'll create a secure, user-friendly, and visually appealing online store that maximizes conversions and provides a seamless shopping experience for your customers.
Website Optimization: We optimize every aspect of your website to enhance performance, loading speed, and user experience. By optimizing images, optimizing code, and implementing best practices, we ensure that your website is fast, efficient, and user-friendly.
Website Maintenance and Support: We provide ongoing website maintenance and support to ensure that your website runs smoothly, remains up-to-date, and is protected from security threats. Whether you need regular updates or technical assistance, our team is here to support you.
Are You Ready to Elevate Your Online Presence?
A well-designed and user-friendly website is a powerful tool to elevate your online presence, engage your audience, and drive business growth. Our Web Design and Development Services are tailored to meet your unique needs and deliver outstanding results. Contact us today to start building a website that truly represents your brand and helps you achieve your online goals!